ASK FOR AN ESTIMATE
OF A REPORT
Mandatory Audit
Mandatory Audit or Voluntary Audit: (in excess of the audit limit for mandatory audit of the financial statements). Current audit limits.
As well as making other changes, the new General Accounting Plan of 1 January 2008 amended the mandatory audit limit for financial statements for the purpose of preparing the abbreviated balance Sheet and Statement of changes in net equity set forth in the Capital Companies Act. In any case, it is mandatory that financial statements above the audit limit must be verified by a ROAC certified chartered auditor. These are the following companies:
1. Companies falling within two of the following categories at year end for two consecutive years. (This is what is known in auditing jargon as the audit limit):
The total of all items (assets and/or liabilities) exceeds 2.8 million euros.
The net turnover of the business is below 5.7 euros. (Do not confuse company sales and income. It appears to be but is not 100%, see financial statements, gains/losses account).
The average number of employees during the financial period did not exceed fifty. (Agency workers do not count).
2. For the first financial year from formation, transformation or merger, companies may prepare the balance sheet and statement of changes in net equity in abbreviated net equity if at year end at least three of the conditions set out in the paragraph above are met. Therefore, if the mandatory audit limits are not exceeded, you should not audit your accounts.
These mandatory audit limits have been in force since 1 January 2008. If you are unsure about whether or not your company is required to audit its financial statements or if you need any information about mandatory audit limits, please do not hesitate to contact us. The limits for mandatory audits in Spain differ from those in other European Union countries. Mandatory and voluntary audit limits.
Contact with our Auditors of the financial statements
We have offices throughout Spain and we have a team of international auditors. If you need an audit report you can contact with us by email clientesaob@etl.es or by phone +34 93 272 12 42. 
Services of AOB Auditores

AUDIT OF FINANCIAL STATEMENTS
In AOB auditors audit reports we produce annual financial statements for medium-sized companies, are registered in the ROAC auditors in the ICAC, national auditors…

AUDIT OF FOUNDATIONS AND ASSOCIATIONS
After meeting the requirements, some foundations this must-audited, auditors AOB has a department with five auditors specialized in audits ROAC …

JUSTIFICATION REPORT GRANTS
Our auditors have over 10 years experience in the realization of audit reports justification of subsidies and/or aid granted by public agencies …

ENLARGEMENT AND REDUCTION OF CAPITAL
We report enlargement or reduction of capital under current law corporations. As auditors we have a team that specializes in these reports …

FINANCIAL EXPERT REPORTS
We have a team of expert economists in making economic expert reports for financial investigation procedures …
The financial Due Diligence has the objective of determining and evaluating the economic and financial situation of the entity under review in a process of buying and selling companies …
Audit of the financial statements, AOB Auditores
AOB AUDITORES is an independent firm to audit national accounts with over 25 years of experience, with 10 auditors to serve in the offices of Madrid and Barcelona, auditors with an international vision, and specialized auditors in the preparation of accounts audit reports for small and medium enterprises. AOB AUDITORES only audit reports, auditors at the service of companies.
AOB auditores is a member of: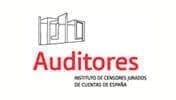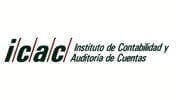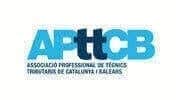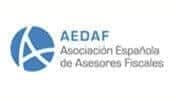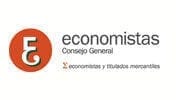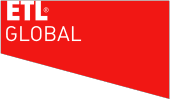 "AOB AUDITORES only performed audit jobs."
AUDITORS DICTIONARIES:
As independent auditors, registered in the ROAC, we specialize in audits of small and medium enterprises of various sectors. We are a national firm with auditors throughout Spain with a significant presence in Madrid and Barcelona.
AUDITORS EXPERIENCE:
AOB Auditores is a firm with a team composed of specialized auditors, with over 6 years of experience that allows us to perform the auditor selection process more consistent and more experienced in the work being done.
AUDITORS INTERNATIONAL VISION:
Aware of the importance of international expansion, AOB Auditors has an international department in collaboration with International ETL, with over 700 offices at European level to meet the needs of our customers.
THE NEWS OF AOB
AOB Auditores is a dynamic company involved in the industry, offering audit conferencas and seminars. Follow our news.