ASK FOR AN ESTIMATE
OF A REPORT
AOB Audit
The accounts' auditing service we provide at ETL Spain has been designed to offer the client added value. It is not limited to issuing an opinion on the annual accounts of a company, as the present market requires auditors to provide more than just an opinion.
At ETL Spain, the auditors assigned to your company, will work with you and will:
Perform your company's audit, based on the business itself, without digressing to other matters which will not provide you with added value.
As part of our auditing task, we will provide you with a letter of recommendations of an internal nature and an internal control report which identifies the deficiencies which may have been detected by our auditors while auditing your company.
Adapt our work procedures to your company's needs, regardless of the size and the activity.
Currently the Auditing Services we offer include:
Statutory audit or mandatory audit of annual accounts according to the provisions of the Spanish Corporation Law.
Advice on consolidating Balance sheets and companies from international and national points of view.
Auditing annual accounts of consolidated companies.
Operational or internal audits of the company's processes.
Review of financial information or financial statements according to European standards.
Auditing the internal control.
Accounting advice and assistance in the implementation of national rules.
The auditing market in Spain and in Europe, in general, is in need of expanding its scope of action, based on the financial parameters, to another level which includes non-financial parameters, such as the brand, reputation, intellectual capital and sustainability, as per the market's demands.
Our accounts' auditors are at your disposal to provide you with the best possible audit report and to provide you with a letter of recommendations of an internal nature which will allow you to obtain an added value in the accounts' auditing report for you company.
Contact with our Auditors of the financial statements
We have offices throughout Spain and we have a team of international auditors. If you need an audit report you can contact with us by email clientesaob@etl.es or by phone +34 93 272 12 42. 
Services of AOB Auditores

AUDIT OF FINANCIAL STATEMENTS
In AOB auditors audit reports we produce annual financial statements for medium-sized companies, are registered in the ROAC auditors in the ICAC, national auditors…

AUDIT OF FOUNDATIONS AND ASSOCIATIONS
After meeting the requirements, some foundations this must-audited, auditors AOB has a department with five auditors specialized in audits ROAC …

JUSTIFICATION REPORT GRANTS
Our auditors have over 10 years experience in the realization of audit reports justification of subsidies and/or aid granted by public agencies …

ENLARGEMENT AND REDUCTION OF CAPITAL
We report enlargement or reduction of capital under current law corporations. As auditors we have a team that specializes in these reports …

FINANCIAL EXPERT REPORTS
We have a team of expert economists in making economic expert reports for financial investigation procedures …
The financial Due Diligence has the objective of determining and evaluating the economic and financial situation of the entity under review in a process of buying and selling companies …
Audit of the financial statements, AOB Auditores
AOB AUDITORES is an independent firm to audit national accounts with over 25 years of experience, with 10 auditors to serve in the offices of Madrid and Barcelona, auditors with an international vision, and specialized auditors in the preparation of accounts audit reports for small and medium enterprises. AOB AUDITORES only audit reports, auditors at the service of companies.
AOB auditores is a member of: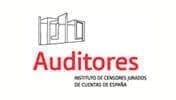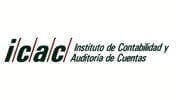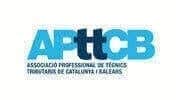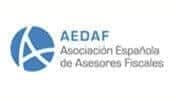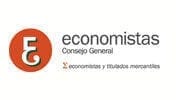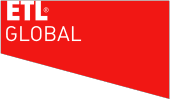 "AOB AUDITORES only performed audit jobs."
AUDITORS DICTIONARIES:
As independent auditors, registered in the ROAC, we specialize in audits of small and medium enterprises of various sectors. We are a national firm with auditors throughout Spain with a significant presence in Madrid and Barcelona.
AUDITORS EXPERIENCE:
AOB Auditores is a firm with a team composed of specialized auditors, with over 6 years of experience that allows us to perform the auditor selection process more consistent and more experienced in the work being done.
AUDITORS INTERNATIONAL VISION:
Aware of the importance of international expansion, AOB Auditors has an international department in collaboration with International ETL, with over 700 offices at European level to meet the needs of our customers.
THE NEWS OF AOB
AOB Auditores is a dynamic company involved in the industry, offering audit conferencas and seminars. Follow our news.