ASK FOR AN ESTIMATE
OF A REPORT
Audit offices in Spain
Madrid
Calle Goya 15 – 28001 Madrid
Telf: +34 915 194 332
Fax: +34 914 186 999
Map | Offices AOB Auditores Madrid
---
Bilbao
San Vicente, 8 – 48001 Bilbao
Planta 7º Despacho 5-6
Telf: +34 946 612 710
Map | Offices AOB Auditores Bilbao
---
Palma de Mallorca
Henri Dunant, 1 – 07003 Palma de Mallorca
Escalera B – Planta 1 -Puerta B
Telf: +34 971 214 700
Map | Offices AOB Auditores Mallorca
---
Cádiz
Plaza Isaac Peral, 2 – 11500 Puerto de St. María
Bajo – Puerta Izq.
Telf: +34 951 568 555
Map | Offices AOB Auditores Cádiz
---
Galícia
Ramón Piñeiro,19 – Bajo B – 15702 Stgo.Compostela
Telf:: +34 982 990 655
Fax: +34 981 935 348
Map | Offices AOB Auditores Galicia
---
Lleida
Plaça Missions, 5 – 25003 Lleida
Planta 1ª Puerta B
Telf: +34 973281311
Map | Offices AOB Auditores Lleida
---
Oviedo
Melquiades Álvarez, 10 – 33003 Oviedo
Edificio Oficinas
Telf: +34 946 612 710
Map | Offices AOB Auditores Oviedo
---
Tarragona
Primer de Maig, 1, Amposta
Planta 2º Puerta A
Telf: +34 977 033 475
Map | Offices AOB Auditores Tarragona
---
Alicante
Av Maisonnave, 9 – 03003 Alicante
Edificio Oficinas
Telf: +34 960 454 124
Map | Offices AOB Auditores Alicante
---
Santander
Antonio López, 8 – 39009 Santander
Edificio Oficinas
Telf: +34 942 420 970
Map | Offices AOB Auditores Santander
---
Contact with our Auditors of the financial statements
We have offices throughout Spain and we have a team of international auditors. If you need an audit report you can contact with us by email clientesaob@etl.es or by phone +34 93 272 12 42. 
Services of AOB Auditores

AUDIT OF FINANCIAL STATEMENTS
In AOB auditors audit reports we produce annual financial statements for medium-sized companies, are registered in the ROAC auditors in the ICAC, national auditors…

AUDIT OF FOUNDATIONS AND ASSOCIATIONS
After meeting the requirements, some foundations this must-audited, auditors AOB has a department with five auditors specialized in audits ROAC …

JUSTIFICATION REPORT GRANTS
Our auditors have over 10 years experience in the realization of audit reports justification of subsidies and/or aid granted by public agencies …

ENLARGEMENT AND REDUCTION OF CAPITAL
We report enlargement or reduction of capital under current law corporations. As auditors we have a team that specializes in these reports …

FINANCIAL EXPERT REPORTS
We have a team of expert economists in making economic expert reports for financial investigation procedures …
The financial Due Diligence has the objective of determining and evaluating the economic and financial situation of the entity under review in a process of buying and selling companies …
Audit of the financial statements, AOB Auditores
AOB AUDITORES is an independent firm to audit national accounts with over 25 years of experience, with 10 auditors to serve in the offices of Madrid and Barcelona, auditors with an international vision, and specialized auditors in the preparation of accounts audit reports for small and medium enterprises. AOB AUDITORES only audit reports, auditors at the service of companies.
AOB auditores is a member of: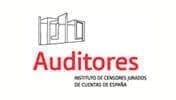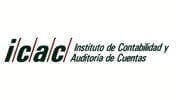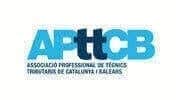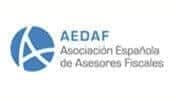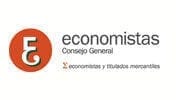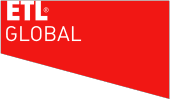 "AOB AUDITORES only performed audit jobs."
AUDITORS DICTIONARIES:
As independent auditors, registered in the ROAC, we specialize in audits of small and medium enterprises of various sectors. We are a national firm with auditors throughout Spain with a significant presence in Madrid and Barcelona.
AUDITORS EXPERIENCE:
AOB Auditores is a firm with a team composed of specialized auditors, with over 6 years of experience that allows us to perform the auditor selection process more consistent and more experienced in the work being done.
AUDITORS INTERNATIONAL VISION:
Aware of the importance of international expansion, AOB Auditors has an international department in collaboration with International ETL, with over 700 offices at European level to meet the needs of our customers.
THE NEWS OF AOB
AOB Auditores is a dynamic company involved in the industry, offering audit conferencas and seminars. Follow our news.