ASK FOR AN ESTIMATE
OF A REPORT
Audit Services
The audit services in Spain is critical and systematic examination done by one person or group of persons
independent of the audited system. Although there are many types of audits, the term is generally used to
designate the external audit of financial statements is unaauditoría by a professional expert in accounting
books and records of an entity to review the reasonableness of the information contained in them and on
compliance with accounting standards. The etymological origin of the word is the Latin verb "Audire"
which means "to hear". This name comes from its historical origin, as the first auditors exercised their
function judging the truth or falsity of what I was subjected to hearing primarily verification.
In this sense audits can be done on any type of activity. Originally arising from the need for companies
to validate their financial information, by an independent service company.
The audit of financial statements includes examining the information in them by an independent auditor issuing entity.
The purpose of this test is to determine whether they were prepared in accordance with accounting standards applicable in each country or region.
Once the procedures that the auditor may consider appropriate, should issue an opinion on whether the financial statements
present fairly the financial and economic reality of the audited entity. In each case issue a favorable or unfavorable opinion.
Mandatory Audit:
The current legal Spanish legislation requires that a company must file financial statements are audited,
it meets for two consecutive years, at least two of the following three requirements:
Total Assets items over € 2,850,000.
Net amount of the annual number of business than € 5.7 million.
Middle Staff during exercise than 50 workers.
Our audit services:
The financial audit service not limited to the issuance of an audit report on the Annual Accounts with a standard maximum quality.
It is designed to identify potential risks and areas for improvement in internal accounting control processes and administration of
our customers. Our methodology is tailored to the specific needs of each client and ensures you get value enauditorías both mandatory and voluntary.
Aob auditores based on the principles of independence, quality and rigor in the review of financial statements not only expresses
an opinion on the annual accounts of the company but adds value to the service, using only information systems, developed by our
own signature for streamline audit processes.
As already proposed, our working procedure allows us to identify the best opportunities for our clients, minimizing future risks.
Result of this, we provide a number of recommendations regarding improvement of administrative processes, customer and vendor reports,
access to alternative sources of funding and grants …
Our services in this area are:
Limited reviews.
Due Diligence (Audit of purchase).
Audits agreed procedures.
Compliance audits and internal control assessment.
Related articles:
AOB auditors have proven experience with this type of work. We are experts at preparing audit reports for the European Union in the currently available programmes that require reports from certified ROAC auditors and are competent and experienced at auditing European projects.
Contact with our Auditors of the financial statements
We have offices throughout Spain and we have a team of international auditors. If you need an audit report you can contact with us by email clientesaob@etl.es or by phone +34 93 272 12 42. 
Services of AOB Auditores

AUDIT OF FINANCIAL STATEMENTS
In AOB auditors audit reports we produce annual financial statements for medium-sized companies, are registered in the ROAC auditors in the ICAC, national auditors…

AUDIT OF FOUNDATIONS AND ASSOCIATIONS
After meeting the requirements, some foundations this must-audited, auditors AOB has a department with five auditors specialized in audits ROAC …

JUSTIFICATION REPORT GRANTS
Our auditors have over 10 years experience in the realization of audit reports justification of subsidies and/or aid granted by public agencies …

ENLARGEMENT AND REDUCTION OF CAPITAL
We report enlargement or reduction of capital under current law corporations. As auditors we have a team that specializes in these reports …

FINANCIAL EXPERT REPORTS
We have a team of expert economists in making economic expert reports for financial investigation procedures …

DUE DILIGENCE AUDIT REPORT
The financial Due Diligence has the objective of determining and evaluating the economic and financial situation of the entity under review in a process of buying and selling companies …
Audit of the financial statements, AOB Auditores
AOB AUDITORES is an independent firm to audit national accounts with over 25 years of experience, with 10 auditors to serve in the offices of Madrid and Barcelona, auditors with an international vision, and specialized auditors in the preparation of accounts audit reports for small and medium enterprises. AOB AUDITORES only audit reports, auditors at the service of companies.
AOB auditores is a member of: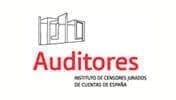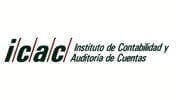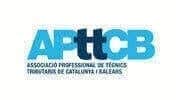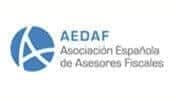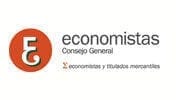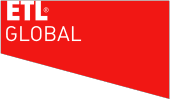 "AOB AUDITORES only performed audit jobs."
AUDITORS DICTIONARIES:
As independent auditors, registered in the ROAC, we specialize in audits of small and medium enterprises of various sectors. We are a national firm with auditors throughout Spain with a significant presence in Madrid and Barcelona.
AUDITORS EXPERIENCE:
AOB Auditores is a firm with a team composed of specialized auditors, with over 6 years of experience that allows us to perform the auditor selection process more consistent and more experienced in the work being done.
AUDITORS INTERNATIONAL VISION:
Aware of the importance of international expansion, AOB Auditors has an international department in collaboration with International ETL, with over 700 offices at European level to meet the needs of our customers.
THE NEWS OF AOB
AOB Auditores is a dynamic company involved in the industry, offering audit conferencas and seminars. Follow our news.