ASK FOR AN ESTIMATE
OF A REPORT
Account Services
In AOB AUDTORES we offer a full service consulting and accounting for companies that will allow you to manage all your accounts up to date and comply with tax obligations. A professional service with reasonable fees.
SERVICES INCLUDED:
Personal access online where have all the accounting of your business in real time every day of the year, 24 hours a day. You can analyze and make decisions at any time with your personal advisor and know the status of their management online real-time accounting: accounts, VAT, income tax, etc..
We reconciled the banks, we make the financial statements and the tax obligations of each customer, providing it at all times and so the following information online:
Journal.
Mayor.
Profit and Loss Account.
Balance sheet.
Balance of amounts and balances.
Books issued and received invoices.
All mandatory quarterly settlements income tax, VAT, Third Party Statement of Operations.
The features of our service are:
Service in Spain
Online Accounting Department
Real Time Accounting
Assigning a Personal Adviser
VAT and Income Tax State realtime
24-hour access
From anywhere in the world.
Total security and confidentiality
Information and ongoing advice
Related articles:
AOB auditors have proven experience with this type of work. We are experts at preparing audit reports for the European Union in the currently available programmes that require reports from certified ROAC auditors and are competent and experienced at auditing European projects.
Contact with our Auditors of the financial statements
We have offices throughout Spain and we have a team of international auditors. If you need an audit report you can contact with us by email clientesaob@etl.es or by phone +34 93 272 12 42. 
Services of AOB Auditores

AUDIT OF FINANCIAL STATEMENTS
In AOB auditors audit reports we produce annual financial statements for medium-sized companies, are registered in the ROAC auditors in the ICAC, national auditors…

AUDIT OF FOUNDATIONS AND ASSOCIATIONS
After meeting the requirements, some foundations this must-audited, auditors AOB has a department with five auditors specialized in audits ROAC …

JUSTIFICATION REPORT GRANTS
Our auditors have over 10 years experience in the realization of audit reports justification of subsidies and/or aid granted by public agencies …

ENLARGEMENT AND REDUCTION OF CAPITAL
We report enlargement or reduction of capital under current law corporations. As auditors we have a team that specializes in these reports …

FINANCIAL EXPERT REPORTS
We have a team of expert economists in making economic expert reports for financial investigation procedures …
The financial Due Diligence has the objective of determining and evaluating the economic and financial situation of the entity under review in a process of buying and selling companies …
Audit of the financial statements, AOB Auditores
AOB AUDITORES is an independent firm to audit national accounts with over 25 years of experience, with 10 auditors to serve in the offices of Madrid and Barcelona, auditors with an international vision, and specialized auditors in the preparation of accounts audit reports for small and medium enterprises. AOB AUDITORES only audit reports, auditors at the service of companies.
AOB auditores is a member of: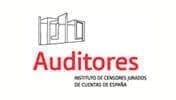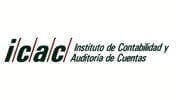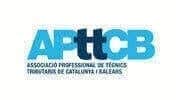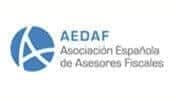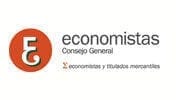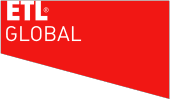 "AOB AUDITORES only performed audit jobs."
AUDITORS DICTIONARIES:
As independent auditors, registered in the ROAC, we specialize in audits of small and medium enterprises of various sectors. We are a national firm with auditors throughout Spain with a significant presence in Madrid and Barcelona.
AUDITORS EXPERIENCE:
AOB Auditores is a firm with a team composed of specialized auditors, with over 6 years of experience that allows us to perform the auditor selection process more consistent and more experienced in the work being done.
AUDITORS INTERNATIONAL VISION:
Aware of the importance of international expansion, AOB Auditors has an international department in collaboration with International ETL, with over 700 offices at European level to meet the needs of our customers.
THE NEWS OF AOB
AOB Auditores is a dynamic company involved in the industry, offering audit conferencas and seminars. Follow our news.