ASK FOR AN ESTIMATE
OF A REPORT
Accounting Services in Spain
Our firm has incorporated in its working methods with the best practices of the most prestigious
audit firms in the world, as their partners and allies come from these quarries. Our audit practices
require strict compliance with the Generally Accepted Auditing Standards, therefore, ethics, independence,
confidentiality and professional dedication are the values that guide our corporate philosophy.
Financial audit
We examined the financial statements of the company in light of generally accepted accounting principles,
for the purpose of expressing an independent opinion on whether the financial statements present fairly the
financial position, results of operations and cash flows of the audit date. Our examination is conducted in
accordance with generally accepted auditing standards.
Our audit approach, including review of the internal control system of the company, in order to determine
the nature, timing and extent of our audit tests. Based on this review we present our recommendations to
improve the system of internal control, and so contribute to the continuous improvement of the processes of our customers.
Tax Audit
A tax audit is intended to verify compliance with tax obligations of the company and determine if there are errors
or omissions in the calculation of taxes that could be observed and sanctioned by the Tax Administration (Sunat).
If there are, we propose a strategy to address them at the lowest possible tax cost and with adequate consideration
of tax risk. Taxes that can be covered by our review are: General Sales Tax, Income Tax, ESSALUD, among others.
The character of our tax audit is preventive, because in reviewing the monthly statements of taxes in the annual tax
returns and the books and records of the company, we simulate a possible control sunat therefore reviewed "selectively",
the most important items and transactions of the balance sheet and statement of profit and loss.
Internal Audit
Our work in the field of internal audit is to take care of this function within companies, contributing to the protection
of assets and evaluating compliance with standards, policies and procedures established by the organization to achieve its
goals and objectives, for which, as a result of our work, we present to senior management observations and recommendations
for that purpose.
Currently, this function has become vital as a key part of the modern management business, as its implementation is
recommended for good corporate governance practices, in order to ensure the stake holders, the company is moving steadily
toward its strategic objectives and business risks are being properly gerenciando.
Related articles:
AOB auditors have proven experience with this type of work. We are experts at preparing audit reports for the European Union in the currently available programmes that require reports from certified ROAC auditors and are competent and experienced at auditing European projects.
Contact with our Auditors of the financial statements
We have offices throughout Spain and we have a team of international auditors. If you need an audit report you can contact with us by email clientesaob@etl.es or by phone +34 93 272 12 42. 
Services of AOB Auditores

AUDIT OF FINANCIAL STATEMENTS
In AOB auditors audit reports we produce annual financial statements for medium-sized companies, are registered in the ROAC auditors in the ICAC, national auditors…

AUDIT OF FOUNDATIONS AND ASSOCIATIONS
After meeting the requirements, some foundations this must-audited, auditors AOB has a department with five auditors specialized in audits ROAC …

JUSTIFICATION REPORT GRANTS
Our auditors have over 10 years experience in the realization of audit reports justification of subsidies and/or aid granted by public agencies …

ENLARGEMENT AND REDUCTION OF CAPITAL
We report enlargement or reduction of capital under current law corporations. As auditors we have a team that specializes in these reports …

FINANCIAL EXPERT REPORTS
We have a team of expert economists in making economic expert reports for financial investigation procedures …
The financial Due Diligence has the objective of determining and evaluating the economic and financial situation of the entity under review in a process of buying and selling companies …
Audit of the financial statements, AOB Auditores
AOB AUDITORES is an independent firm to audit national accounts with over 25 years of experience, with 10 auditors to serve in the offices of Madrid and Barcelona, auditors with an international vision, and specialized auditors in the preparation of accounts audit reports for small and medium enterprises. AOB AUDITORES only audit reports, auditors at the service of companies.
AOB auditores is a member of: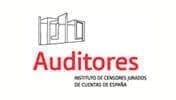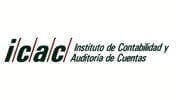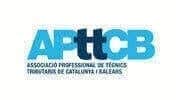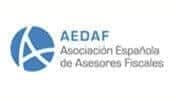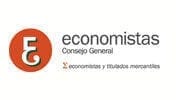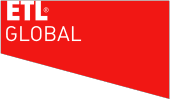 "AOB AUDITORES only performed audit jobs."
AUDITORS DICTIONARIES:
As independent auditors, registered in the ROAC, we specialize in audits of small and medium enterprises of various sectors. We are a national firm with auditors throughout Spain with a significant presence in Madrid and Barcelona.
AUDITORS EXPERIENCE:
AOB Auditores is a firm with a team composed of specialized auditors, with over 6 years of experience that allows us to perform the auditor selection process more consistent and more experienced in the work being done.
AUDITORS INTERNATIONAL VISION:
Aware of the importance of international expansion, AOB Auditors has an international department in collaboration with International ETL, with over 700 offices at European level to meet the needs of our customers.
THE NEWS OF AOB
AOB Auditores is a dynamic company involved in the industry, offering audit conferencas and seminars. Follow our news.